Han
Before you start, I'm not a Grinch - well I relate to the scene when he tries on all the clothes and throws a fit and says he's not going, that an accurate representation of me getting ready every time I leave the house.. ANYWHOOO!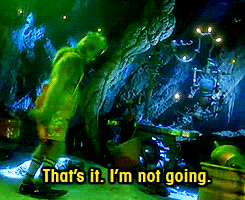 I do however struggle to cope around Christmas time and I think it's important for me to be as blunt and as transparent as possible so others know it's not all jingle bells for everyone.
On the first day of Christmas my true love gave to me, Copious amounts of anxiety.
There is just so much build up to have the perfect day and give the perfect gifts, surrounded by loved up people and it honestly drives me to tears.
I feel guilty because traditionally, Christmas time is the happiest time of the year. Suffering from low mood, I don't always feel happy or feel like going to the many social events that are booked up in my calendar. I end up pushing myself to go and do things because I feel obliged to, and then I end up suffering from panic attacks.
I feel like I'm not able to be who people would like me to be at Christmas. Don't get me wrong, I am able to enjoy the Christmas Period and Christmas Day. I could never understand when I was younger why I cried every Christmas Day. I can remember just taking myself away and crying and feeling incredibly guilty because I was so blessed with the gifts and the people I had surrounding me on the day. Now I'm older, I realise that I need that alone time to slow down and just catch a breath!
On Christmas Day I'll be having bucks fizz and 3 propranalol to get me through - chin chin.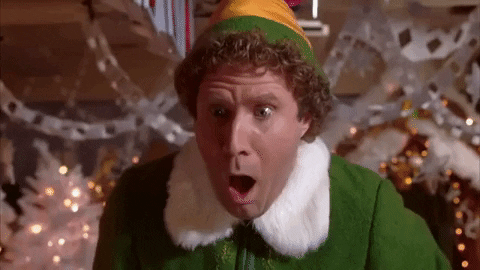 On the second day of Christmas my true love gave to me.. well nothing because I don't have a partner.
Being single around Christmas time SUCKS. I feel like I'm surrounded by loved up couples and I'm in the corner downing my Prosecco and avoiding eye contact. I'm not bitter that I don't have that, it's just the questions that you get from family. "Isn't it about time you started settling down Han, the clock is ticking hehehehe" *insert resting bitch face*. I guess if I am telling the truth (and at Christmas you tell the truth, btw if you don't get that quote then we can't be friends), it does get lonely when single during this time of year, there's nothing I love more than sitting in front of the fire snuggled up with a glass of red and a cheese board, but this year.. more wine and cheese for me! It'll just look more like a scene from Bridjet Jone's rather than The Holiday, but I'm cool with that.
However, I do keep reminding myself that there is nothing lonelier than being in the wrong relationship AND I get to spend my Christmas bonus on me rather than my bf sooo who's really losing? Single bells, single bells, SINGLE ALL THE WAYYYYY. 
On the third day of Christmas my true love gave to me..Grief for my Gags and Aun-ty
We lost my beautiful Aunty Sarah at Christmas time seven years ago, and it's never been the same, Christmas time is such a horrible time to lose someone. Since then, we also lost my Gaga (Grandad for you normal folk out there) and he THRIVED at Christmas, he'd always greet me with 'Hello brown eyes, wow you're even taller since the last time I saw you' (I've been the same height for about 12 years and I saw him nearly every week).. I feel that it just loses the Christmas magic when you don't have all of your loved ones with you. 
As time passes, special occasions like Christmas can help us to begin to focus on happier memories of good times shared in the past. However they can also be difficult, intensely emotional times when we need to look after ourselves and those around us. I'll paste a link below if you are struggling with grief and I'm so sorry if you are.  xx https://www.cruse.org.uk/get-help/about-grief
I'm not going to do the full twelve days don't worry.. just one more! 
On the fourth day of Christmas my true love gave to me.. a migraine for days, how joll-yyy!
If you know me, you know I suffer from Chronic Daily Migraine. Which means yes, my head hurts every day. I'm under some new medication that does seem to be helping however it's delayed in getting to me (three weeks!) and I have just been told that I won't get it until after Christmas and I cried :'(. That means, that I'll be putting on a brave face and pushing myself to act "normal", well as normal as I can be throughout the week. I just don't get a break from them, I wish there was a button I could press so that for special occasions I wouldn't get them. 
If you're struggling to cope through the holidays, don't feel like you're the only one not feeling the festive cheer. Just be kind to yourself and remember that you can only do what you can do. Don't burn yourself out for others. 
I hope you're able to enjoy a little bit of Christmas xxxx
Loves ya!
Han xx